The global atmospheric water generator market size was worth USD 1,600 million in 2021. It is expected to reach USD 7,762 million by 2030, growing at a CAGR of 18.35% during the forecast period (2022–2030). Asia-Pacific holds the most dominant position in the market and is expected to grow at a CAGR of 21.5% during the forecast period.
New York, United States, Aug. 03, 2022 (GLOBE NEWSWIRE) — Atmospheric Water Generators are mainly used inside the industries and business buildings, which have high setup costs. The industry's improved emphasis on environment-friendly practices is the reason behind the increased demand for atmospheric water generators in commercial and industrial buildings. The stated market is developing with limited competition in the global marketplace. The developing recognition of drinking safe water will probably reinforce the market over the forecasted period.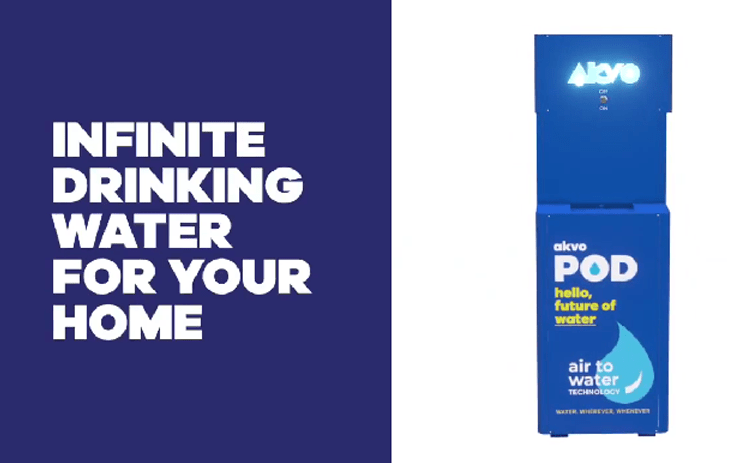 Declining Fresh Water levels, Technological Evolutions, and Favorable Government Policies—Major Driving Forces for Atmospheric Water Generators
Freshwater is the utmost useful resource for human survival and is used for diverse functions aside from drinking, which incorporates commercial, agriculture, and other purposes. The decrease in water assets and the increase of population may be a significant threat to the existence of planet earth for humans and animals. The per capita water availability has significantly reduced in the last decade, which is why it is the time whilst people are looking to preserve water. With the elevated awareness about water conservation and the urge to get fresh water for everyday needs, atmospheric water generators are proving to be a blessing for the people residing in regions with a massive water shortage and acting as a key driver for the stated market.
Growing technological advancements inside the atmospheric water generators technology are allowing the producers to increase atmospheric water generators to have a super efficiency and positive environmental impact. The primary issue is the excessive-carbon footprint and requirement of excessive-power entry. The atmospheric water generator market is not so behind, with new technologies constantly evolving. There are non-stop enhancements inside the atmospheric water turbines generating clean water via numerous new strategies. The atmospheric water generators market is getting valuable support from the government, creating an additional synthetic water supply in the respective regions and helping to solve the water crisis to some extent.
Government guidelines, which include the drinking Water Directive within the European countries, the safe drinking Water Act inside the US, countrywide rural drinking Water Programme in India, are all intended to ensure secure potable water availability. Apart from all these things, the evolution of new technologies is taking this industrial segment to new heights. With constant technological changes happening in the industry, there are continuous improvements in the overall process of generating freshwater by extracting from the atmospheric conditions. This is why the atmospheric water generators are in demand and gathering the required attention on a global stage.